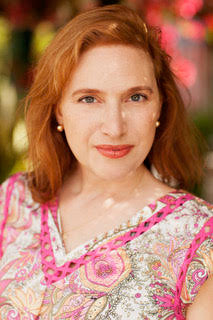 Changewear is committed to supporting women where they are. We believe that when we are supporting each other, no matter the circumstances or story, there is a movement that is created, empowering each other to be the very best version of ourselves. One of the ways we do this is by celebrating our differences, sharing our challenges, acknowledging our wins, and shining light on our tenacity and strength.
Changewear is pleased to present a series of inspiring women and the amazing books, businesses and impact they are bringing to our world. We are pleased to bring you stories of how these women are Creating Change Where They Are.
We are introducing you to our very own Founder of Changewear, please meet Michelle Judson.
Changewear: Please tell us about Changewear and how you came to create this?
Michelle Judson: I created Changewear as a response to the numerous bras in my drawer and never wearing them but not getting rid of them either. When I really thought about it, I liked the colors, styles and variety but wasn't wearing them due to the discomfort, fit or the fact that they felt too colorful for everyday wear.
I invented Changewear as a way I could own my own personal style, change it and style a look all my own in one intimate apparel piece over and over. This means being able to dress for you everyday, feeling comfortable, beautiful and supported.
CW: Change is a big part of our brand and we believe in effecting change where you are and that even the smallest change can bring about huge benefits. What are some changes that you made in your life that had great impacts on you or others around you?
MJ: It wasn't until I was diagnosed with Stage 3 breast cancer in my 30's and my whole world was turned upside down and every part of me as a woman was taken from me that I realized the impact Changewear could make in my life. My hair fell out due to chemo, my breasts were removed due to cancer and my ovaries as well through a total hysterectomy to reduce my risk since I have a BRCA1 gene mutation.
After 18 months of treatment I spent two years reclaiming my life, body and spirit. During this time I never wore a bra, I never dressed around others but I celebrated my strengths while neglecting the beauty that my body had become from my scars of fighting for my life! It was during those two years following cancer that I realized I wanted to build Changewear to celebrate women where they are.
I receive so much joy from selling Changewear to a mother for her daughter's first bra and giving her young daughter a product that she can create and wear styles that feel fun and personal to her. I had the opportunity to drive 2 hours to personally fit a young survivor after breast cancer had left her without the ability to reconstruct her chest. She was wearing bulky sports bars with wide straps and missed the ability to wear a feminine bra that made her feel beautiful.
I have story after story of giving women the opportunity to personalize the way they dress and impact how they face the world everyday, there is real empowerment in choosing your own narrative. Changewear was founded by me but was created for you!
CW: What are some ways that we can help support you? What would you like us to know?
MJ: I am a huge believer in volunteering. When we are giving first we get out of our head and lead with our heart. Email us at Foundations For Change to ask how you can give money back to your community through our partnerships with nonprofits. We make our products available to your organization at our wholesale pricing. This means your non-profit can raise significant money for your organization.  
CW: What are you most looking forward to in your immediate future?
MJ: I love road trips and driving with no agenda. My children and I love planning road trips and being together on a great adventure.
CW: We have met you in person and you are so inspiring and we are excited to follow you along on your path to greatness. We would love to follow you on social media, what are your links? Please give us the link on where you can find Changewear.
MJ:  
Michelle, Thank you for taking the time to be interviewed and sharing your greatness with our Changewear community. We wish you the very best as you embark on a fantastic life!
XOXO,
The Changewear Team
Creating Change Wear (Where) You Are™